Softlab360, formerly Starpoint Solutions, is in the business of transforming companies through the innovative and creative use of technology, building high-velocity teams and accelerating product development through a combination of consulting solutions, processes, and tools. We are a world class team of Software Engineers that specialize in helping companies Digitally Transform themselves through the creation of products and applications that take their businesses to new levels.
The core of our culture is taking the time to understand our clients, their long range goals and what is preventing them from getting there as quickly as possible. It's important that we assess every process and method with a lens designed to identify inefficiencies. When recognized, these opportunities for improvement must be raised and discussed as a team to uncover ways to digitally transform our client's businesses. All client engagements are hands-on managed and coordinated by US based program managers.
By becoming a true partner, with our proven experience, with you to understand your organizations goals, identify gaps, and provide insights on best practices, we can help you continuously raise the bar. Our solutions will make a real impact on your organization, and help to truly transform your business and your clients' businesses.
About Henry Zelikovsky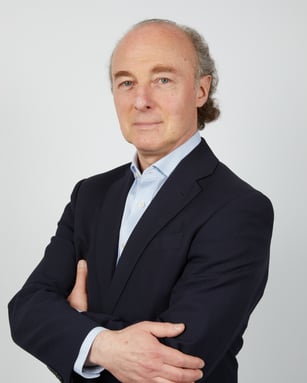 Henry Zelikovsky co-founded Softlab360 in 2000 as the Chief Technology Officer. The company merged with Starpoint Solutions in 2002, where it operated as a Software Engineering Division until 2021, at which time it became an independent entity: Softlab360.
Henry led the company through its evolution and became CEO in July 2021. He has an extensive background in software engineering and development, being a Senior Consultant at Credit Suisse in the 90's and an analyst and software developer at BNY/Mellon, Merrill Lynch and Credit Suisse for more than a decade before founding his first company, SmartLink.
He has a B.S. in Computer Science from Brooklyn College and a M.S. in Computer Science and Software Engineering from The New York University - Polytechnic School of Engineering. Henry lives in New York and leads large scale projects and engineering teams located in Europe and the US.